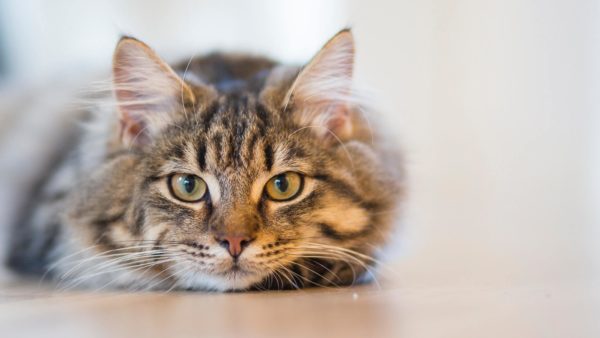 By: Claire Roberson, Communications Director
With an estimated 70 million – yes, you read that right – community/feral cats in the United States, chances are you've crossed paths with one of these mysterious felines. You see them feasting at your local restaurant dumpsters, lurking around town or maybe even begging for food outside your door. As animal lovers, it's hard to see animals without homes, fending for themselves as nomads, but what should we do to help these kitties in the best way?
The best place to start is identifying whether the cat is a stray or community cat (note: community/feral/colony cats are terms used interchangeably). A stray cat is an owned cat that is either lost or abandoned. They are used to human interaction and contact and are tame enough to be placed into a home. On the other hand, a community cat is a wild cat that has lived its life outdoors with minimal human interaction, though sometimes they are cared for by humans and have become accustomed to some contact with people.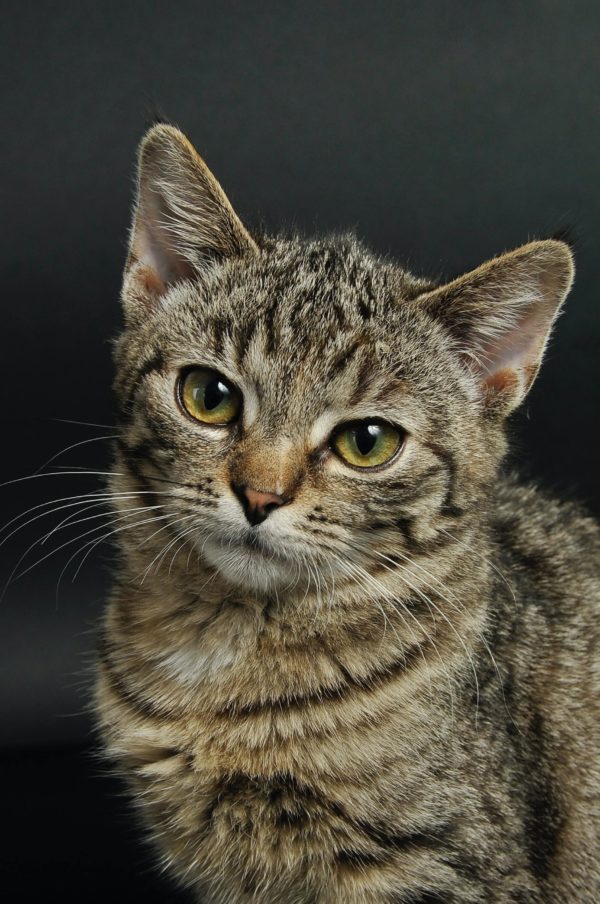 If you believe the cat is a stray, the first step is to take them to a vet or shelter to be scanned for a microchip. There are cat owners that allow their cats to roam (though we at the
SPCA Albrecht Center
strongly discourage that), so it's important to see if the cat already has a home before pursuing leaving them at a shelter for
adoption
. If they are owned, the owner will be contacted. If not,
contact
your local shelter to discuss placing the kitty up for
adoption
.
Please note that the majority of cats you see outdoors are community cats and should be left alone as they are not fit for life in a home. However, there are ways that you can help make their lives a little easier.
If there is a community cat (or two or three or four…) that showed up at your home and you are willing to take care of them, feeding, watering and general care is the place to start! These cats are happy living outdoors and will wander off and return to the food source as needed, so care can be minimal. However, it is important to pursue basic veterinary care so they may live a long, healthy life and pursue spaying and neutering to ensure they are not adding to the pet overpopulation issue, or you may find yourself with a litter of kittens you cannot care for.
The process of spaying/neutering community cats is called 'TNR' – trap-neuter-return. There are many vets, animal control entities and shelters that have integrated such a program to help reduce the unwanted cat population. The City of Aiken and the SPCA Albrecht Center have partnered to address the problem of feral community cats and came up with a simple, effective TNR program for community cats within City of Aiken limits.

To trap a community cat, you will need a live
trap
, not a kennel or closed carrier (like the one pictured). These
traps
can be purchased at places like
Tractor Supply
in Aiken for just $30. Then, all you need is a can of wet food as an incentive for the cat to enter the
trap
. Be sure to check the
trap
regularly so the cat isn't in there too long as easy bait for predators. Don't worry, sometimes it takes a few tries before successfully trapping.
Once they are trapped, do not release unless your vet isn't available or open for surgery and, thus, the cat shouldn't stay in the trap for a prolonged period of time. They will become weary of the trap and it will take much longer before they will enter it again. Also, do not trap a community cat for TNR'ing if they have a tipped ear. This is done during a TNR surgery, indicating they have already been sterilized.
The next step is to take them to your local shelter or vet for surgery. At the SPCA Albrecht Center, surgery drop off is between 8am and 8:30am; Tuesday, Thursday and Friday. Please call the Veterinary Care Center before arriving to let them know you are bringing in a cat for TNR. The cost is just $40 and includes the surgery, rabies vaccination and ear tip (to let Animal Control and other citizens know the cat has already been TNR'd). You will also be informed when to pick up your furry, feral friend, as it is the responsibility of the trapper to release the cat back on the property it was found (relocating is not recommended as it just leaves an open space for new cats to move in and is highly stressful to the cat that is used to its outdoor space).
If assistance is needed in trapping, Animal Control can be contacted to set up a trap – (803) 642-7620 (City of Aiken) & (803) 642-1537 (Aiken County).
Community cats are a community responsibility. With the average colony cat's lifespan a maximum of 8 years, we can do our part to extend that age by providing a safe, healthy, loving life and help reduce cat overpopulation for the sake of our local shelters and our feline friends.
An Aiken native and self-proclaimed cat lady, Claire Roberson is the SPCA Albrecht Center's Communications Director, working in marketing, grant writing and media correspondence. She attended College of Charleston, where she graduated with a degree in Nonprofit Business and interned with Charleston Animal Society, the leader in No-Kill South Carolina. When not working, you can find Claire hanging out with her 18-pound Maine Coon mix, Anakin.
---
The SPCA Albrecht Center for Animal Welfare is a private, nonprofit, no kill animal shelter in Aiken, SC.  The SPCA also operates a local Thrift Store ("Where Shopping Saves Lives"),  a public, affordable Veterinary Care Center & a Dog Park.  It is our mission to improve the lives of companion animals by rehoming abused, abandoned, and neglected pets while fighting for their well-being through vigorous legislative efforts, humane education, and by offering affordable veterinary care for all.
WANT TO SUPPORT OUR HOMELESS ANIMALS?