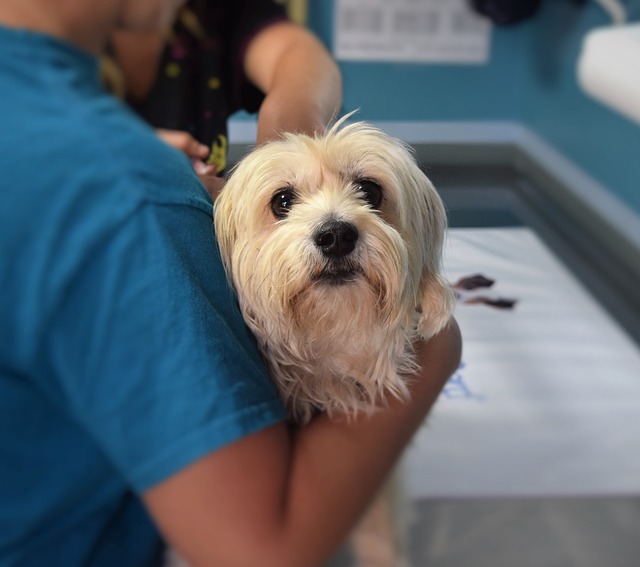 By: Claire Roberson, Communications Director
Coronavirus – it's all we've been hearing about in the news, on social media, and in everyday conversation with peers. And, with a breaking story about a pet Pomeranian in Hong Kong testing positive for SARS-COV-2, the conversation about including companion animals in this scare spread throughout the animal welfare community and pet owners.
It is important to note that, in this stand-alone case, the dog tested "weakly positive" for this virus and, if it was transmitted to the dog, it was most likely from human to pet, not pet to human. Also, the CDC has repeatedly stated that, "at present, there is no evidence to suggest that dogs or cats will become a source of infection of [SARS-COV-2] in other animals or humans."
That being said, SARS is classified as "zoonotic," or transmittable from an animal to humans, because it is believed to have come from civet cats, a nocturnal mammal native to Asia and Africa. When we hear the word "zoonotic," we tend to conclude that a disease will run rampant by transmitting from our beloved pets to ourselves, and visa versa. However, as the CDC stated, at this time it is not believed to be transmittable between our companion animals and humans.
Still, there are many who are taking extra precautions during this time, and there's no harm in doing so, but it's only necessary if you yourself have tested positive for coronavirus. In the case you have, it is recommended to restrict contact with your pets, like you would with other people.
This includes direct contact – cuddling, petting, kissing and sharing food. If you can't avoid contact, be sure to wash your hands before and after touching your animals. Also, be sure your pets are up-to-date on the vaccines that are most common in preventing respiratory disease.
Though SARS-COV-2 is not determined to be communicable between humans and their pets, there are some diseases that are considered zoonotic from cat or dog to human. Now, let's make it clear that these zoonotic diseases should not be a cause for panic, as risk is minimal, and you don't need to get rid of your companions in fear of contracting one of these viruses.
Simply, we should take this time (while we're out buying the grocery store's entire supply of hand sanitizer, soap and face masks) to help spread awareness of these diseases so we can continue best hygiene practices.
In reality, many of these diseases are highly preventable by simply washing your hands – something we all (hopefully) do many times a day. However, if your immune system is compromised by disease or medication, there may be some extra steps to take to ensure a healthy life for you and your pet.
The most common zoonotic diseases of cats include: parasitic and bacterial infections from cat feces (toxoplasmosis, salmonellosis, giardia, campylobacter, and cryptosporidium); ringworms, hookworms and roundworms; cat scratch fever (causing lymph node infections following a cat scratch or bite), and rabies.
Side note: Feline leukemia (FeLV) and feline immunodeficiency virus (FIV) are NOT contagious to humans, and you cannot contract HIV or AIDS from your kitty companions.
The most common zoonotic diseases of dogs include: parasitic and bacterial infections from dog feces or urine (salmonellosis, giardia, leptospirosis, campylobacter, and cryptosporidium); ringworms, hookworms, tapeworms and roundworms; Lyme disease (caused by ticks), scabies (caused by skin parasites/mites), harvest mites, and rabies.
It can't be stressed enough that these diseases transmitting from animal to human are rare, but it doesn't hurt to have knowledge about them. And, with proper vaccinations, keeping your pets healthy, taking your pets to the vet annually and at any sign of illness, and taking precautions when handling your companions, the likelihood is even less.
When handling animal feces – cleaning the litter box or picking up waste in the Dog Park or backyard – be sure to thoroughly wash your hands after or wear gloves. Per veterinary recommendation, deworm your pets properly and provide monthly flea/tick prevention. Keep litter boxes and your companion's food and water bowls away from the kitchen or anywhere you store/prepare your own food.
And, if there's anything to take away from this article and the millions of other articles floating around about coronavirus, it's simply this: wash your hands many times throughout the day.
An Aiken native and self-proclaimed cat lady, Claire Roberson is the SPCA Albrecht Center's Communications Director, working in marketing, grant writing and media correspondence. She attended College of Charleston, where she graduated with a degree in Nonprofit Business and interned with Charleston Animal Society, the leader in No-Kill South Carolina. When not working, you can find Claire hanging out with her 18-pound Maine Coon mix, Anakin.
---
The SPCA Albrecht Center for Animal Welfare is a private, nonprofit, no kill animal shelter in Aiken, SC.  The SPCA also operates a local Thrift Store ("Where Shopping Saves Lives"),  a public, affordable Veterinary Care Center & a Dog Park.  It is our mission to improve the lives of companion animals by rehoming abused, abandoned, and neglected pets while fighting for their well-being through vigorous legislative efforts, humane education, and by offering affordable veterinary care for all.
WANT TO SUPPORT OUR HOMELESS ANIMALS?