By: Claire Roberson, Communications Director
Animal Welfare is an ever-growing, ever-changing field. As shelters and animal organizations across the country implement and grow progressive programs and expand their operations to more than just sheltering, their resources and staffing needs grow congruently. This is why you may see some new faces on the team at the SPCA Albrecht Center for Animal Welfare! We began the New Year by welcoming a new Director of Special Events and a Director of Volunteer Services.
With the addition of these team members, the SPCA Albrecht Center can grow our special events, which bring in supporters, potential adopters, and much-needed donations to the Center, as well as expand our presence in the community, and grow our volunteer program, which is crucial to the everyday operations of the shelter to keep the animals happy, healthy, fed, enriched and loved.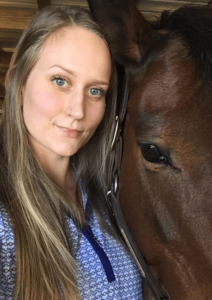 Emilee Heise joined the team at the
SPCA Albrecht Center
as the Director of Special Events in January 2020. You may remember Emilee from her previous position as an Assistant Manager at the SPCA's Mitchell Plaza
Thrift Store
. With her past experience working with her hometown's Humane Society and developing programs for the Special Olympics, it was a no-brainer to transition her over to the team at the SPCA's shelter.
Originally from Michigan, Emilee had an early love for animals, growing up in the country surrounded by cats, reptiles, dogs, horses and just about any animal she could get her hands on. This passion resulted in her seeking a bachelor's degree in nonprofit administration from Grand Valley State University, and she began working for her local Humane Society while achieving this goal.
This position as an Animal Care Specialist led her to an internship working with one of the largest animal sanctuaries in the United States, the Black Beauty Ranch in Texas where she worked with chimpanzees, tigers and bears, just to name a few. Following graduation, Emilee worked for the Special Olympics as the Program Specialist before ditching the cold weather for the south with her adopted cat, Waldo Emerson.
Emilee is excited to live in a town that's as horse-crazed as she is. She's happy to be settling in to the 'South's Best Small Town' and is grateful for the wonderful people she has met so far. She looks forward to seeing more of our supporters at the SPCA Albrecht Center's 'paw-some' events!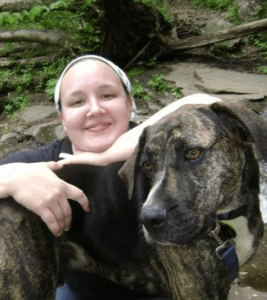 Miranda Ewing joined the team at the beginning of February as the new Director of
Volunteer
Services. Originally from Lula, GA, Miranda began her professional career with a Bachelors of Science in Special Education and Early Childhood from Valdosta State University. With this degree in hand, Miranda dedicated her time to working in childcare, and later as a full-time Community Living Coach with the United Cerebral Palsy (UCP) of Georgia. She is also a proud 2012-2013 AmeriCorps alumna.
Since 2017, Miranda has used her time for her other passion – animals. Working as a Rescue Volunteer with Team StinkyKiss Dog Rescue in Augusta, GA, Miranda has gained experience in community outreach, coordinating volunteers and animal adoption procedures. During her time with Team StinkyKiss, Miranda and her husband discovered their new favorite way to help animals in need – fostering. She and her husband do not have personal pets at this time, so they have devoted their house to being a foster home for the most vulnerable, where they can be cared for, trained and ultimately find their forever homes.
Miranda is an advocate for all animals and all people, a passion that has only grown stronger in her career, and continues to grow in her new role at the SPCA Albrecht Center. She believes the strength of a community shines when we can lean on each other, and she is particularly interested in connecting others to individually meaningful ways of giving back to their community, a skill she looks forward to bringing to volunteers at our Center.
Welcome to the team, Emilee and Miranda – The SPCA Albrecht Center and the animals are proud to have you!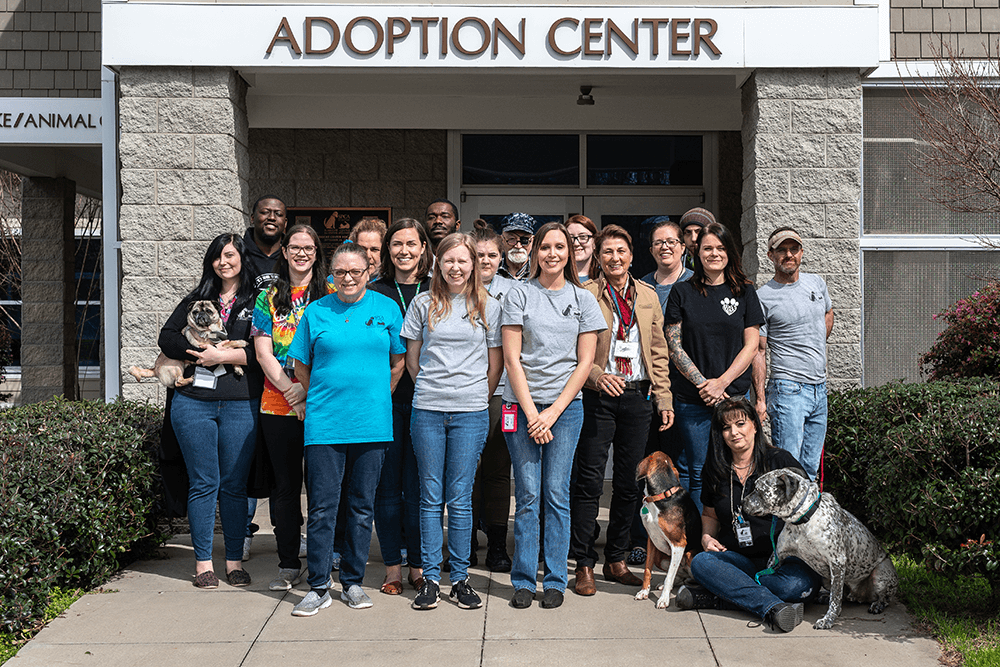 An Aiken native and self-proclaimed cat lady, Claire Roberson is the SPCA Albrecht Center's Communications Director, working in marketing, grant writing and media correspondence. She attended College of Charleston, where she graduated with a degree in Nonprofit Business and interned with Charleston Animal Society, the leader in No-Kill South Carolina. When not working, you can find Claire hanging out with her 18-pound Maine Coon mix, Anakin.
---
The SPCA Albrecht Center for Animal Welfare is a private, nonprofit, no kill animal shelter in Aiken, SC.  The SPCA also operates a local Thrift Store ("Where Shopping Saves Lives"),  a public, affordable Veterinary Care Center & a Dog Park.  It is our mission to improve the lives of companion animals by rehoming abused, abandoned, and neglected pets while fighting for their well-being through vigorous legislative efforts, humane education, and by offering affordable veterinary care for all.
WANT TO SUPPORT OUR HOMELESS ANIMALS?