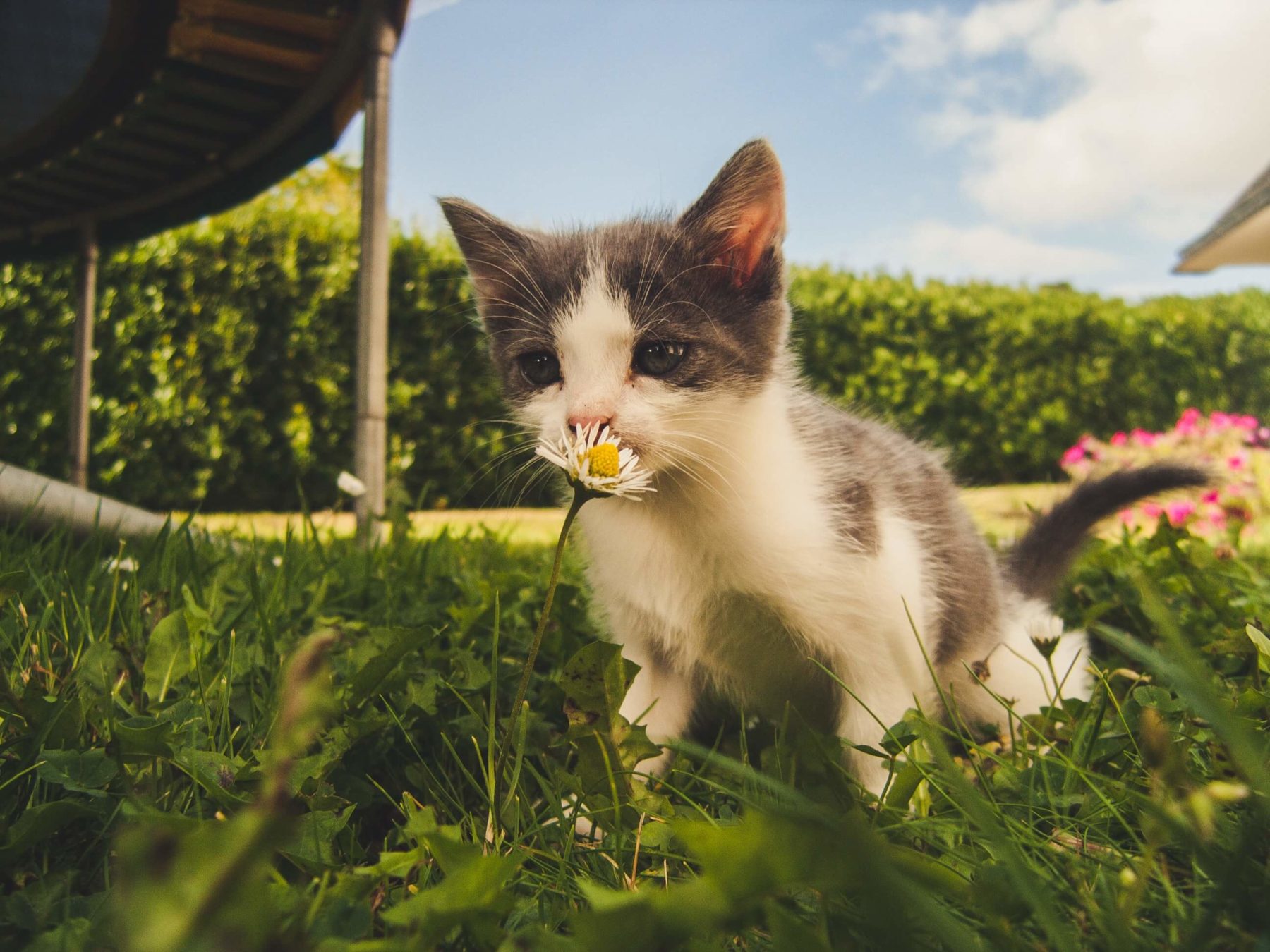 By: Claire Roberson, Communications Director
Birds are chirping, butterflies are fluttering, flowers are blooming – Springtime is here! This time of year is known for its symbolism of rebirth and new life, but this season can also become a time of loss if you are not aware of the toxic plants growing in your backyard. Especially if you're using this time to plant your dream garden or spruce up your outdoor space, as a pet owner it's important to know which plants could potentially harm your companion. Here's your quick guide to toxic spring plants:
Amaryllis

This flowering plant is commonly pink, red or white and has burgundy markings. It is known by many other names, such as Belladonna lily, Saint Joseph lily, Cape Belladonna and Naked Lady. It is toxic to both dogs and cats. Signs that your pet has consumed an Amaryllis plant are depression, abdominal pain, vomiting, tremors, hypersalivation and diarrhea.

Daylilies

There are many varieties of daylilies with colors ranging from yellow to purple to pink, but all are toxic to cats. Oddly enough, day lilies are not toxic to dogs. All parts of this plant are toxic to cats, even small portions. If your cat has consumed a daylily, it can result in kidney failure.

Liriope

This plant, also known as monkey grass, looks a lot like long grass and is found in many southern yards. Though it is part of the lily family, monkey grass is toxic to both cats and dogs. However, symptoms are minor and include stomachache and nausea/vomiting.

Asparagus Fern

Asparagus ferns are evergreen herbs that contain red berries and are often hung on porches in baskets. This plant has many other common names: Emerald Feather, Sprengeri Fern, Asparagus, Emerald Fern, Lace Fern, Shatavari, Plumosa Fern, Racemose Asparagus. Asparagus is toxic to both dogs and cats. Symptoms include gastric upset (stomachache, diarrhea, vomiting) with berry ingestion.

Sago Palms

Sago Palms, also known as cycads, Coontie Palm, Cardboard Palm and zamias, are year-round plants. This plant is toxic to dogs and cats. Symptoms of toxic consumption include hemorrhagic gastroenteritis, increased thirst, vomiting, icterus, melena, liver damage, coagulopathy, bruising, liver failure and even death.

Narcissus

These white or yellow six-petal flowers are also known as Jonquil, Paper White and Daffodil. This plant is toxic to both cats and dogs. The bulbs of these plants are the most poisonous parts to pets. Clinical signs of poisoning are diarrhea, vomiting and salvation. If a large amount is consumed, low blood pressure, convulsions, cardiac arrhythmias and tremors can occur.

Tulip

Tulips are six-petaled flowers that have colors ranging from peach to lavender to yellow. These plants are poisonous to dogs and cats with the most toxic part being the blub. Symptoms include depression, hypersalivation, vomiting and diarrhea. Since tulips are grown both indoors and outdoors, it is important to keep these potted plants out of reach of your pets.

Elephant Ears

As suggested by the name, elephant ears are huge, elephant ear-like leaves that can grow up to 6 feet long. Elephant ears, also known as Pai, Via, Caladium, Taro, Ape, Via sori, Cape and Malanga, are toxic to dogs and cats. If consumed, intense burning and oral irritation, excessive drooling, difficulty in swallowing and vomiting may occur.
Whether your pets are outdoors or indoors, it is advised to keep them away from plants and place potted, indoor plants out of reach to avoid possible poisoning. If you suspect your pet has consumed a toxic plant, please contact your local emergency vet or the ASPCA 24-hour poison hotline at 1-888-426-4435.
Augusta Animal Emergency: (706) 733-7458
South Carolina Veterinary Specialists & Emergency Care: (803) 561-0015
Disclaimer: The SPCA Albrecht Center is not an emergency Veterinary Care Center.
An Aiken native and self-proclaimed cat lady, Claire Roberson is the SPCA Albrecht Center's Communications Director, working in marketing, grant writing and media correspondence. She attended College of Charleston, where she graduated with a degree in Nonprofit Business and interned with Charleston Animal Society, the leader in No-Kill South Carolina. When not working, you can find Claire hanging out with her 18-pound Maine Coon mix, Anakin.
---
The SPCA Albrecht Center for Animal Welfare is a private, nonprofit, no kill animal shelter in Aiken, SC.  The SPCA also operates a local Thrift Store ("Where Shopping Saves Lives"),  a public, affordable Veterinary Care Center & a Dog Park.  It is our mission to improve the lives of companion animals by rehoming abused, abandoned, and neglected pets while fighting for their well-being through vigorous legislative efforts, humane education, and by offering affordable veterinary care for all.
WANT TO SUPPORT OUR HOMELESS ANIMALS?