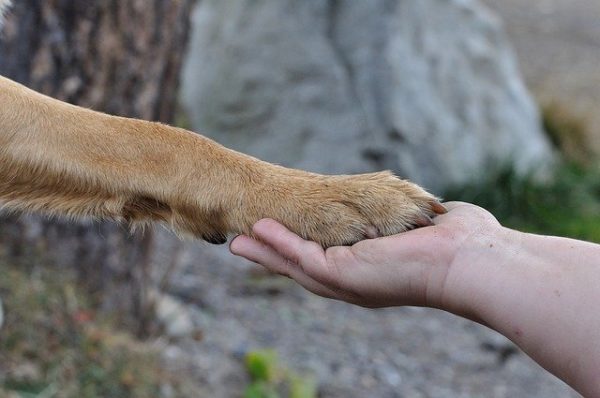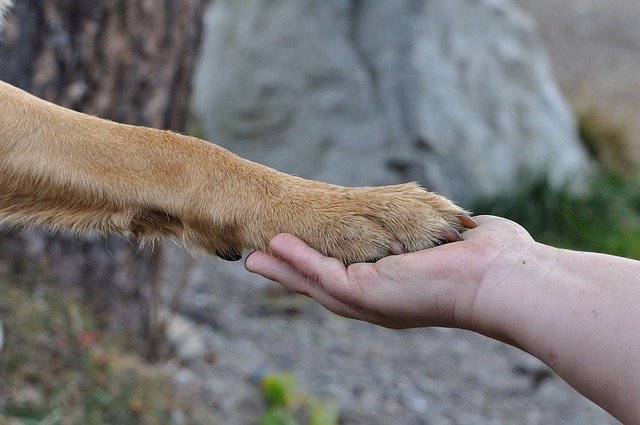 "Great things are brought about and burdens are lightened through the efforts of many hands anxiously engaged in a good cause."
Elder M. Russell Ballard
I'll be honest, I was never much of a team player before beginning my career in animal welfare. I was always more comfortable and more efficient working solo. I don't like relying on others and prefer to be responsible for myself and my own work. I may have stretched the truth slightly about my ability to work well with a team during my interview for the volunteer coordinator position four years ago. Sorry about that, Chrissey!
They hired me anyway though, thankfully, and I learned quickly that there really is no "I" in this team . I learned to adapt, to delegate and reluctantly, to depend on others. The volunteers I managed made me proud to be part of their team.
Eventually, the SPCA staff accepted me as part of their team too, though it took some time and proof that I wasn't going anywhere anytime soon. Working in animal welfare can be a tough gig, and not everyone sticks around after learning the nitty-gritty of the job. Understandably, senior staffers didn't always bother to remember a new employee's name until they proved their worth.
Four years have flown by and now that our Shelter Manager knows my name and I'm part of this incredible team, I'm inspired to write about teamwork. Not just because of the inspiring quote above, but also because I get to witness the amazing work of a great team every day at the SPCA Albrecht Center.
Every day at 8:00 am (sometimes earlier) until 5:00 pm (often later) our team shows up to care for the animals in our shelter. To clean floors and walls, empty litter boxes and scoop poop, cut grass, answer phones, return calls, complete paperwork, open mail, write emails, write articles, help visitors and clients, treat pet patients, plan events and fundraisers, order supplies, stock supplies, implement marketing strategies, engage community leaders, thank donors, pick up donations, manage web pages and databases, counsel adopters, train dogs, take photos and lots, lots more. We did it yesterday, today, and we'll do it all again tomorrow.
Each one of us has an important part to play, and though we all wear many hats and have learned to step into unfamiliar roles when needed, it takes each of us working together to make this organization and our mission successful.
Last Saturday, our team of staff and volunteers came together for our "Empty the Shelter, Fill Your Heart" $0 adoption fee event. The crowd was managed, adoptions were processed and animals went to new homes, all of the dogs in fact and a good portion of cats. It all went much more smoothly than we expected, thanks to "the efforts of many hands anxiously engaged in a good cause" as Elder Ballard said.
Tomorrow night from 6-9pm, a smaller group of our team will come together to host our last
Yappy Hour
of the year. Mike Aiken will be live on the patio stage, we'll have a cash bar as usual, BBQ for purchase and the dog park will be open for your four-legged friends. Please join us!
On Saturday, our staff and volunteer team will hold our last
Dog Wash
of the year. This summer fundraiser has been particularly successful this year and we can't thank our volunteers and our supporters enough for their help and enthusiasm. Bring your dirty dogs out one more time to let us clean 'em up and exceed our fundraising goal even further!
Lastly, this Friday we'll say goodbye to a member of our awesome team. Amy Banton, our Community Outreach Director, joined our team just over a year ago and brought with her a fresh perspective, new ideas and a refreshing dose of humor and camaraderie that we didn't realize we needed. Thanks Amy, for lightening our burden for a while and engaging with us in this very good cause. We'll miss you!
Sarah Neikam is the Communications & Marketing Director for the SPCA Albrecht Center for Animal Welfare. She is an Aiken native and has been with the SPCA since 2012. Sarah lives in Graniteville with her husband, Tom, mother, Cheryl and three adopted cats: Bastian, Luna and Grady.