Last week was National Pet Week and we wanted to recognize Aiken pets who own the spotlight. No disguise can hide these popular pets' identities. By no means is this a comprehensive list and there are other Aiken pets ready to tell their own stories.
**You can check out these amazing pets' social media accounts by clicking on their photos**
Astro the Great Dane
119 members of his public Facebook group "Astro the Great Dane's Page" – Who doesn't love a handsome Great Dane? This big boy's page is loaded with 'Joe Cool' photos of him riding with the top down, delighting fans of all ages, and lounging in a patriotic sunhat. His puppy days may be a mystery, but we do know Astro was brought the to the SPCA Albrecht Center in 2013 as an adult with heartworms who had been tethered in a yard. Now his dad makes sure those days are forgotten as he lounges in comfort cheering on the Georgia Bulldogs. When not relaxing, Astro shows a charitable spirit by representing at non-profit organization fundraisers, walking in community parades, greeting Special Olympics participants, and visiting seniors in rehab centers.
Bonnie the Fat Cat
5,839 followers on Facebook page
There's no missing this bold and beautiful feline, and her fans adore every photo and video displaying this gal's moxie. Bonnie came to the SPCA Albrecht Center in August 2018 as an owner surrender and the biggest concern for staff was her weight- a whopping 29 pounds. Bonnie met the weight loss challenge head-on, and even as her size may be diminishing, her poise is here to stay. Her fame grew beyond Aiken when the Facebook page was created in May 2019. She now weighs just over 18 pounds and will be celebrating her ninth birthday in July!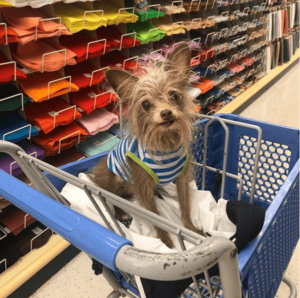 Pogo the Wire-Crested Mix
138 followers on Instagram @pogoonthegogo
This sweet boy was found as a shivering, helpless stray on Beaufort Street in 2015 and was brought to the SPCA Albrecht Center. A few months later, he was adopted and now lives a fantastic life with his momma traveling in style. His Instagram is full of cute pictures of Pogo modeling sweaters and taking naps looking like an angel. His momma does consider him an angel and says, "not only did I rescue him, he really rescued me." Pogo is a great support for his mom and his fans love to witness his shining light.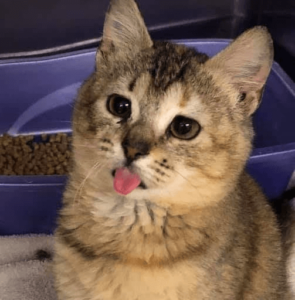 Regina the Receptionist
386 followers on Facebook
Regina is no ordinary furry friend. Her story begins in December 2019 as a tiny, sickly kitten with eyes matted shut and an upper respiratory infection. She had been retrieved by animal control from behind a convenient store on Whiskey Road, and the SPCA staff were not sure if her illness would get the best of her. Well, needless to say her spunk won out, and she's ready to take on the world! There's a mutual love between the camera and cat, and followers get a giggle from her antics and spicy personality.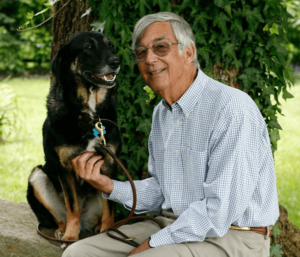 Serena from Serena's Star
The Briggs family adopted Serena from Molly's Militia, an Aiken-area dog rescue group. She then went on to serve her community by visiting wounded veterans and children with disabilities. Serena was a star in the 2012 documentary "Paw Prints: Serena's Story" and now she recognizes other stellar pets and certified therapy animals in the CSRA since 2014 with the Serena's Star Award. Pet owners can still apply for the 2020 Serena Star Award by visiting the SPCA Albrecht Center website.
Tucker the Basset Hound
880 followers on Facebook
Tucker was found in the City of Aiken as a stray and rescuers gave him a safe place to land as a foster dog. Within days, this hound stole his foster mom's heart and their bond was sealed. Tucker is an ambassador for all dogs and such an outgoing personality can't stay at home, so he and his mom began a Facebook group named "Aiken Dog Walks" where dog families gather together to hit the paths around our beautiful city. In addition to skills in agility, obedience, nose work, and tricks, Tucker also volunteers as a therapy dog for Children's Hospital of Georgia and a reading club for a local elementary school.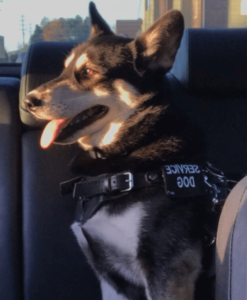 Baby the Service Dog
@baby.servicedog on Instagram
1,116 followers on Instagram
There are some pets who are meant to shine a beacon in someone's life, and Baby has done just that. Baby was found on side of the road in Windsor, SC where a good Samaritan took her home and knew great things were in this dog's future. After reaching out to a young lady who was in need of a special pet, Baby began her journey as a service dog in December 2017. Service animals are hardworking and are dedicated to providing support for their person's particular needs. Her momma knew Baby was the heroine she needed. It's not hard to see Baby's goofy, energetic, and loving personality shine through the pictures shared on Instagram!
Miranda Ewing joined the team at the SPCA Albrecht Center for Animal Welfare in February 2020. She has committed her life to volunteering and fostering homeless animals and believes the strength of a community shines when we can lean on each other. A 2012-2013 AmeriCorps alumni and Rescue Volunteer for Team Stinkykiss (a local CSRA animal rescue), she is an advocate for all animals and all people! Her family includes her husband, who knows all critters may find a temporary home with him (even if he's allergic to some).