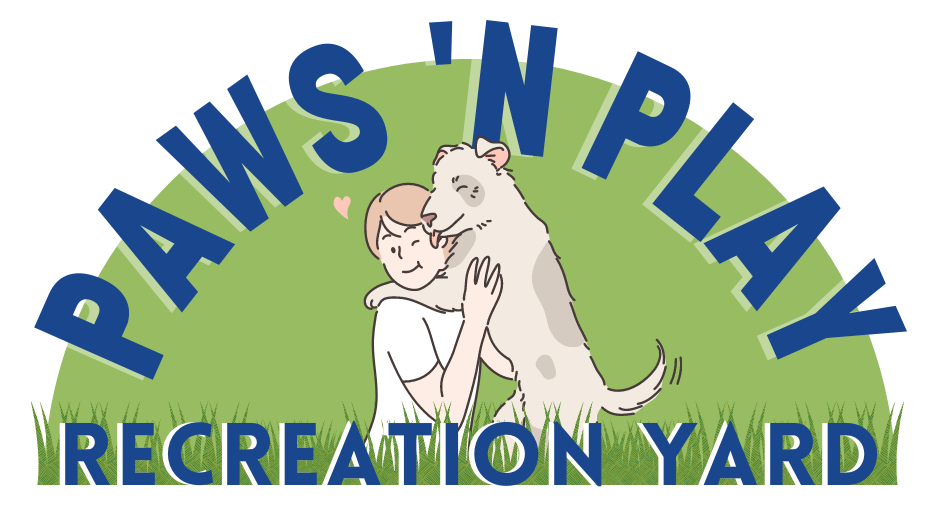 By: Claire Roberson, Communications Director
Our shelter dogs' dreams are coming alive with the Paws 'n Play Project underway – a project aimed to completely renovate the SPCA Albrecht Center's current agility field into a safe, enriching reaction yard where our shelter dogs can receive proper training and simply feel like dogs outside of a shelter setting. This project is set to be completed in early 2022 and, with over $21,000 raised towards our $50,000 goal, changes are underway, but we still need your help to make this dream a reality.
Finding forever homes for homeless animals is our mission at the SPCA Albrecht Center, but there's so much more that goes into that to make an adoption successful. Besides the daily feeding, walking, vet care and companionship, enrichment is the biggest way we work to keep our shelter animals happy & healthy and feeling as normal as possible while in our care. When it comes to the basic necessities of animals, enrichment is often looked over, but just was humans need mental stimulation in addition to food, water, shelter and air to thrive, so do animals.
It's also vital that we provide at least basic training to build confidence, especially for higher energy or stressed-out dogs, to promise a more successful beginning in their new home. Though the SPCA Albrecht Center's staff and volunteers provide in-kennel enrichment and some training through the SPCA's Phideaux University program, there has never been a proper, dedicated, outdoor (important to be separated from the shelter) area where these programs can grow and be most effective. Thus, the Paws 'n Play Project was born!
This project will address all the issues of the current park and will require tree service, a new water line, a shaded area with picnic table, new fencing and gates, a concrete pad, new agility equipment and a shed to house landscaping supplies and toys for outdoor enrichment activities.
With over $21,000 raised so far thanks to the outpouring of love and support for our shelter dogs, the first phase – tree & brush clearing – has been completed by C & R Tree & Stump Services. This has already made a huge difference in creating functional space for the park and we are now working towards our next and biggest goal – fencing. However, we need to hit our benchmark of $35,000 to be able to complete this next step!
As a 501(c)(3) nonprofit, the SPCA Albrecht Center is looking to our community and businesses & individuals like you to help raise the funds to make this dream come true. Every cent is a massive step towards our goal and there's even a business/individual sponsorship program for those interested in giving to specific Paws 'n Play needs. To Donate Online: www.letlovelive.org/how-to-help/pawsnplay.
On Friday, December 3rd, the SPCA Albrecht Center will be at Cork and Cap in Downtown Aiken (146 Laurens St NW) for Philanthropy Friday! From 10am to 7pm, join us on behalf of the Paws 'n Play Project for a "Give Back Day" in which 10% of your purchase will be donated towards this project. Furry friends from the SPCA may also be stopping by for a special visit. The Downtown Aiken tree lighting starts at 6pm, so make a day of holiday cheer out of your day of lifesaving shopping!
A special "thank you" would like to be extended to MaryAnn Wennemer, a dedicated SPCA volunteer & the leader of this project, who recognized this need, organized this project, and has worked tirelessly to ensure goals are met. Thank you to SPCA volunteer Tammie Shedd that has worked with MaryAnn to seek financial support from community members and businesses. Thank you to SPCA volunteers Ann Garrett, Anna Whitcomb, Billie Messina, & MaryAnn Wennemer and the Woodside Reserve Club for organizing a successful golf tournament that raised over $7,300 of our current total project contributions, as well as the over 70 golfers that participated in this event. And, last but certainly not least, thank you to all the supporters that have contributed to or simply shared the word about this lifesaving project.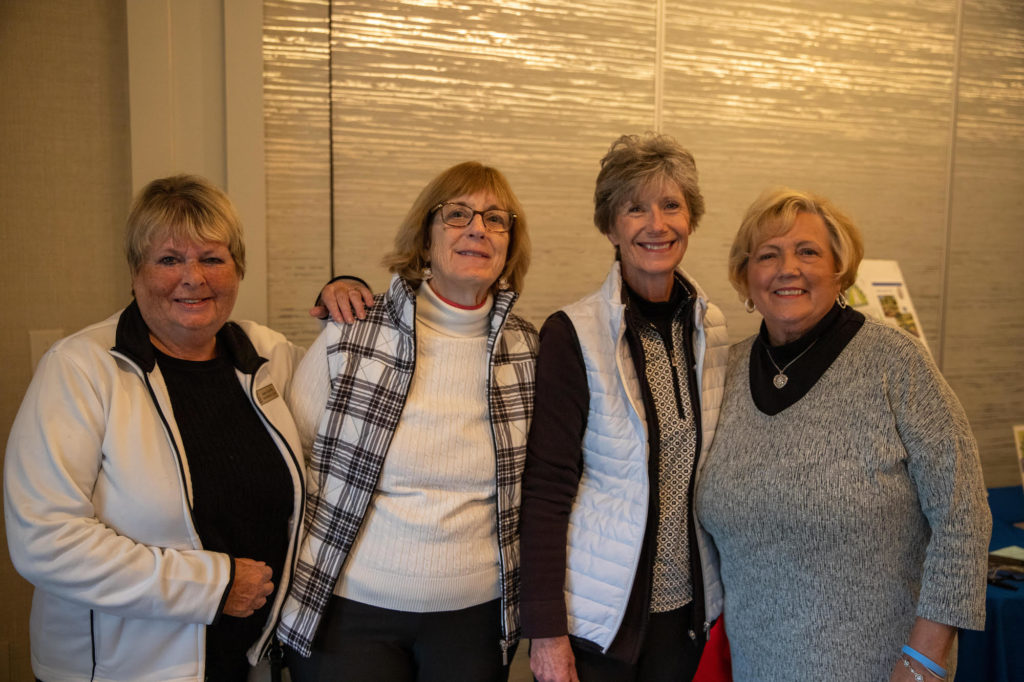 SPCA volunteers Ann Garrett, Anna Whitcomb, Billie Messina, & MaryAnn Wennemer
---
Claire Roberson has been with the SPCA Albrecht Center as the Communications Director for over five years, working in marketing, grant writing & media correspondence. She attended College of Charleston, where she graduated with a degree in Nonprofit Business & interned with Charleston Animal Society, the leader in the No-Kill South Carolina initiative. She is proud to be working for her hometown's only nonprofit, no kill animal shelter. Outside of work, Claire enjoys the arts, snuggling with her cat Anakin and pursuing ways to make the world a better place.
---
The SPCA Albrecht Center for Animal Welfare is a private, nonprofit, no kill animal shelter in Aiken, SC. The SPCA also operates a local Thrift Store ("Where Shopping Saves Lives"), a public, affordable Veterinary Care Center & a Dog Park. It is our mission to improve the lives of companion animals by rehoming abused, abandoned, and neglected pets while fighting for their well-being through vigorous legislative efforts, humane education, and by offering affordable veterinary care for all.
WANT TO SUPPORT OUR HOMELESS ANIMALS?