By: Claire Roberson, Communications Director
On January 15th, over 270 animals, including dogs, cats, chickens, ducks and rabbits, were rescued by Laurens County Animal Control from a puppy mill in deplorable conditions. Anderson County Animal Control, Anderson County P.A.W.S. and Charleston Animal Society greatly assisted in the rescue efforts as well, and the animals are now in the loving care of shelters across the state. The investigation of the Laurens County puppy mill came after a complaint was issued by someone who visited the home to purchase a dog, but instead discovered animals in poor health, living in stacked wire cages. Click here for Laurens County Puppy Mill news article
A week later, on January 22nd, authorities in Laurens County were called to a residence, where they found over 30 malnourished dogs on chains as a part of an alleged dogfighting operation. After taking in countless dogs from the puppy mill investigation, and now the alleged dogfighting seizure, Laurens County Animal Control put out a call to state shelters to transfer some of their current adoptable dogs and make room for the ones coming in from cruelty cases.
The SPCA Albrecht Center for Animal Welfare
took in four of their current residents to help clear up space (
photo of Trix taken in by the SPCA Albrecht Center – not from the dogfighting case
).
Click here for Laurens County Alleged Dogfighting news article
In both of these recent cruelty cases, action was taken because someone spoke up for the animals. And, in both cases, arrests were made to avenge the souls damaged at the hands of humans. It was because someone used their voice for good that these animals were saved from something awful, and it's so important for all of us as advocates for the animals that we do the same. It's up to us as citizens to bring cruelty cases to light so authorities can take action, but what is the right way to do this?
The first step is recognizing what qualifies as "cruelty" or "abuse." Simply seeing a dog on a walk with its owner, and the dog happens to look fearful, does not mean that animal is particularly being abused. Behavior should not be treated as a sole indicator of abuse or a reason to call authorities immediately. However, when looking at an animal's environment, we can get a better idea of whether or not we need to bring a situation to authorities.
Physical signs can include signs of malnutrition, flea infestation, open wounds and insufficient grooming, among others. Environmentally, you may observe a dog left alone outside for long periods of time, a lack of food and/or water or animals living amongst trash and other litter. For a full list of signs, visit the ASPCA's website: ASPCA.org/take-action/report-animal-cruelty.
For specific laws prohibiting things such as inhumane tethering and animals left in hot cars, research your local and state laws. All fifty states have laws prohibiting animal cruelty, with felony provisions. For example, in the state of South Carolina, being charged with animal cruelty can land you with a $5,000 fine or up to five years in prison.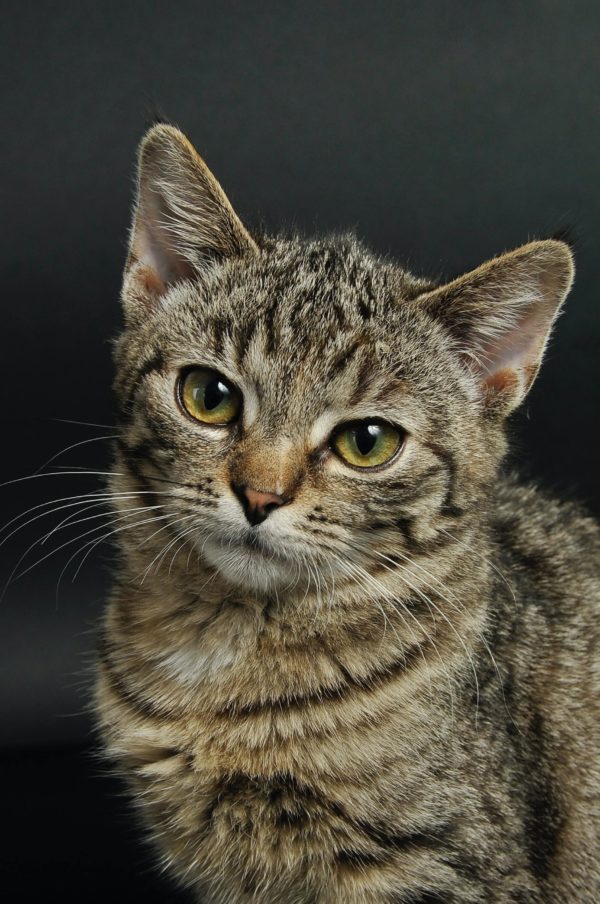 If you have sadly taken note of animal abuse, the next step is
documentation
. This is vital to provide to authorities, because it can greatly help their investigation efforts. The ASPCA's "
Take Action: Report Animal Cruelty
" article lists three pieces of information that should be submitted in your report:
"A concise, written, factual statement of what you observed—giving dates and approximate times whenever possible. [Take] photographs of the location, the animals in question and the surrounding area. Note: do not put yourself in danger! Do not enter another person's property without permission, and exercise great caution around unfamiliar animals who may be frightened or in pain. If you can, provide law enforcement with the names and contact information of other people who have firsthand information about the abusive situation."
The ASPCA article also advises readers to provide their personal information to police, though you do have the option to file anonymously. "The case is more likely to be pursued when there are credible witnesses willing to stand behind the report and, if necessary, testify in court," the article states.
If you are unable to provide documentation, you can still call authorities to request a "welfare check" on the suspected abused pet.
Please note: If you believe the owner truly does love their animal, but lacks the education or resources to enrich their companion's environment, you can always reach out to the owner to educate them (nicely, of course) or provide resources that better the animal's living condition.
After you've collected documentation of the suspected abuse, it's time to call your local authorities in charge of investigating and enforcing animal cruelty laws. This can include Animal Control or police officers. In some locations, the local humane society or animal shelter has employees with the authority to investigate and enforce codes. However, in the City of Aiken, the
SPCA Albrecht Center
does
not
have this authority. For possible cases in the City of Aiken, Animal Control should be contacted (
(803) 642-7620
), or you can visit Aiken Public Safety to discuss your concerns. For cases in Aiken County, please contact
(803) 642-1537
.
If you are the witness of animal cruelty, please take it seriously by reporting it to the proper authorities. We must work together and be a voice for the animals to guarantee a better tomorrow for the most vulnerable of souls.
Sources: https://www.aspca.org/take-action/report-animal-cruelty
The Humane Society of the United States (HSUS) offers a $5,000 reward for information that leads to the arrest and conviction of those involved in dogfighting, cockfighting AND puppy mills. If you have any information regarding these heinous acts of animal cruelty, please contact 1-877-MILL-TIP. "Your identity will be protected."
An Aiken native and self-proclaimed cat lady, Claire Roberson is the SPCA Albrecht Center's Communications Director, working in marketing, grant writing and media correspondence. She attended College of Charleston, where she graduated with a degree in Nonprofit Business and interned with Charleston Animal Society, the leader in No-Kill South Carolina. When
The 
SPCA Albrecht Center for Animal Welfare
 is a private, nonprofit, no kill animal shelter in Aiken, SC.  The SPCA also operates a local 
Thrift Store
 ("Where Shopping Saves Lives"),  a public, affordable 
Veterinary Care Center
 & a 
Dog Park
.  It is our mission to improve the lives of companion animals by rehoming abused, abandoned, and neglected pets while fighting for their well-being through vigorous legislative efforts, humane education, and by offering affordable veterinary care for all.
WANT TO SUPPORT OUR HOMELESS ANIMALS?
not working, you can find Claire hanging out with her 18-pound Maine Coon mix, Anakin.
---