By: Claire Roberson, Communications Director
None of us are excused from the unexpected changes life has in store. Whether we find ourselves expecting a child, making a big move, getting laid off from our job or having financial issues, we have all been faced with life-altering decisions. Overshadowed by the news, our furry companions often become the victim when we don't properly plan to include them in our new life. It us our responsibility as pet owners to include our animals in every phase of our life, because to our pets we are their whole lives.
Owner surrenders accounted for 21% of the total animals the SPCA Albrecht Center took in last year; and, 98 companion animals have been surrendered so far this year. These statistics don't include the animals that were adopted and later returned to the shelter. Reasons varied as to why an animal was surrendered, but according to Petfinder, the following are the top reasons for owner surrenders: moving, landlord does not allow pets, too many animals in the household, cost of pet maintenance, personal problems, inadequate facilities, not having enough time, pet illness, biting, allergies, house soiling and incompatibility with other pets (www.petfinder.com).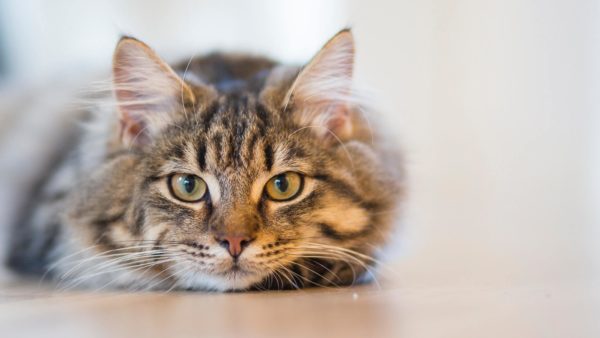 I want to make it clear that the number one way to prevent rehoming or surrendering is to be a responsible pet owner before adopting. Making an honest assessment of the time, money and care it will take to own a pet can save our companions from a future inside a shelter. The
SPCA Albrecht Center
's website details "
Things to Consider
" when deciding whether a pet can fit into your lifestyle:
LetLoveLive.org/Things-To-Consider
.
Sometimes we make a careful and conscious decision to adopt, but later find ourselves in a tough situation. Still, there are many options to consider before surrendering your pet to an already overcrowded shelter. If you're moving, use websites like Apartmentlist.com, which offer pet policy details and pet-friendly listings.
For behavior issues, which are usually just a byproduct of stress or boredom, meet with a trainer or do some online research and train at home. If you're burdened with pet care costs, look for affordable veterinary care in your area, like the SPCA Albrecht Center's Veterinary Care Center. Affordable toys and other pet supplies can even be found at our area SPCA Thrift Store (1589 Whiskey Road in Aiken).
For those that have completely run out of options and must rehome their pet, here are some steps to take before surrendering to a shelter (the last resort). Take these steps as soon as possible. If it comes down to having to surrender to a shelter, many times there is a waitlist weeks or sometimes months long:
Reach out to family and friends to rehome. Finding a home with someone that your pet has already been around rather than taking them to a shelter will save your companion from a lot of stress.

Use a website like Adopt-A-Pet to rehome (www.rehome.adoptapet.com). You can upload your pet's information and create an application to screen potential adopters and find the best-fit home for your companion.

Create a flyer or newspaper ad for your pet to find a new home. Be sure to meet with any interested adopters and get to know them and see if they are the right fit. (IMPORTANT: NEVER list your pet as 'free to a good home.' Those looking to abuse animals will look for these kinds of ads as they can get the pet for free without any paperwork or identification tied to the adoption – a win-win for the abuser.)

Reach out to breed specific or local rescue groups and see if they have room to take in your pet. Again, the environment of a rescue group will likely be less stressful.

If all else fails, reach out to your local shelter to discuss surrendering. To ensure your pet does not have to wait long for adoption, please be sure all vaccinations are up to date and your pet is spayed/neutered.
We understand pet owners forced with surrendering do not normally take this decision lightly. The SPCA Albrecht Center is committed to educating and assisting local pet owners and are happy to council you and your family through this process if it is unavoidable. Please visit our website for details and resources regarding rehoming your pet: LetLoveLive.org/Last-Resort.
An Aiken native and self-proclaimed cat lady, Claire Roberson is the SPCA Albrecht Center's Communications Director, working in marketing, grant writing and media correspondence. She attended College of Charleston, where she graduated with a degree in Nonprofit Business and interned with Charleston Animal Society, the leader in No-Kill South Carolina. When not working, you can find Claire hanging out with her 18-pound Maine Coon mix, Anakin.
---
The SPCA Albrecht Center for Animal Welfare is a private, nonprofit, no kill animal shelter in Aiken, SC.  The SPCA also operates a local Thrift Store ("Where Shopping Saves Lives"),  a public, affordable Veterinary Care Center & a Dog Park.  It is our mission to improve the lives of companion animals by rehoming abused, abandoned, and neglected pets while fighting for their well-being through vigorous legislative efforts, humane education, and by offering affordable veterinary care for all.
WANT TO SUPPORT OUR HOMELESS ANIMALS?