Since 1935, the SPCA Albrecht Center for Animal Welfare has been caring for and placing into homes thousands of homeless and neglected companion animals every year. The organization has grown over the course of 80 years, but the mission has been the same: to improve the lives of companion animals by rehoming abused, abandoned, and neglected pets while fighting for their well-being through vigorous legislative effort, humane education, and by offering affordable veterinary care for all. The SPCA Albrecht Center is more than just an animal shelter; it's a resource center for both the CSRA's pet owners and the community's homeless animals.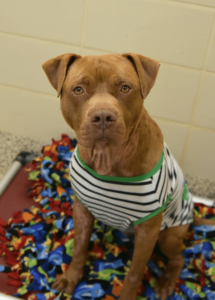 The
SPCA Albrecht Center
began as the 'Aiken SPCA,' a small shelter on Banks Mill Road in Aiken, South Carolina. The organization was, and remains today, a self-funded, private nonprofit that relies on the generosity of volunteers, donors and supporters to carry out everyday operations. And, boy, do we have an amazing support system in all of you! With no government funding or funding from the ASPCA (a separate entity), the
SPCA
had to be innovative and resourceful in the ways we provided to the community. With that growth came a new facility on Wire Road and, later, our current facility on Willow Run Road – thanks to all of your support!
With the newest facility on Willow Run Road, the SPCA Albrecht Center began taking in over 1,500 animals per year. We began working with rescues, law enforcement, legislators and private citizens to protect and save animals' lives by accepting animals from people and families facing financial hardship, death, debilitating injuries and illness, as well as accepting strays, and severely abused and neglected animals from everywhere in the CSRA. The SPCA also opened the doors to both a full-service, affordable Veterinary Care Center and a local Thrift Store, both of which provide a great deal to the mission of the SPCA – to save the lives of the most vulnerable.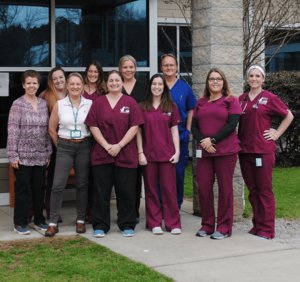 The
SPCA's
Veterinary Care Center
provides the public with affordable vet care, to encourage wellness for all pets regardless of a family's economic level. This alone has made a great impact on the general welfare of animals that have traditionally never or only rarely see a veterinarian. From vaccinations and general vet exams to surgeries and spays and neuters, the
Veterinary Care Center
cares for over 10,000 personal pets and shelter animals every year. The SPCA's
Care Center
is also an externship destination for fourth-year veterinary students from across the United States to learn surgery skills and shelter/general practice medicine
The SPCA Thrift Store is another resourceful way in which the SPCA brings in much-needed revenues for the community's animals. The Store offers pet care items, jewelry, clothes, furniture and boutique items at thrift store prices. With all of the Thrift Store items being donated by extremely generous supporters, 100% of the stores' revenues go directly to help feed, treat, shelter and find loving homes for the SPCA's animals. The Store even offers free pickups for larger, donated items and Second Saturday Sidewalk Sales.
Above all else, the SPCA Albrecht Center is an organization fighting for the welfare of animals. We continue to find homes for over 96% of the homeless animals that come to our facility, which is only attainable thanks to the incredible adopters that open their hearts and homes to the broken bodies and souls that pass through our doors. From animals rescued from extreme neglect and hoarding cases to strays that needed an opportunity to find their forever home, every healthy, adoptable animal has the second chance for the life they deserve.
Thank you to our supporters, volunteers, staff members, adopters, donors, and Board members for opening your hearts and your homes to animals in need. With your support, in 2019 we:
Adopted 1,111 homeless pets to their new and loving homes;

Cared for 1,274 abandoned and neglected dogs and cats;

Reunited 131 pets with their owners;

Fostered 53 cats and dogs back to health;

Spayed and Neutered 3,522 shelter & personal companion animals;

Trapped, Neutered and Returned 246 community cats;

Vaccinated 15,278 pets and shelter animals;

Microchipped 2,496 pets and shelter animals;

And, saved over 96% of the animals we took in.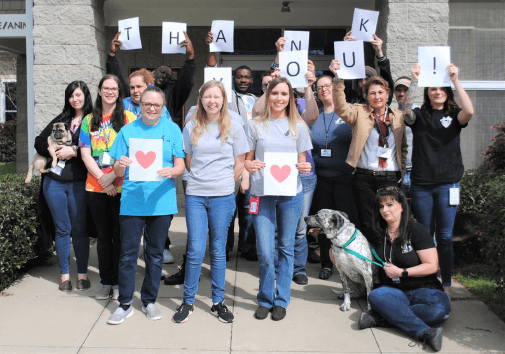 The SPCA's triumphs are the community's triumphs and we are honored to be supported by the CSRA.
An Aiken native and self-proclaimed cat lady, Claire Roberson is the SPCA Albrecht Center's Communications Director, working in marketing, grant writing and media correspondence. She attended College of Charleston, where she graduated with a degree in Nonprofit Business and interned with Charleston Animal Society, the leader in No-Kill South Carolina. When not working, you can find Claire hanging out with her 18-pound Maine Coon mix, Anakin.