By: Sarah A. Neikam, CAWA
In 1952, the world hummed along to Patti Page's enchanting tune, "(How Much Is) That Doggie in the Window?". It captured the allure of buying that cute little puppy, "with the waggly tail", from a pet shop window. However, over time, our understanding of pet ownership has evolved.
Flash forward to 2009, when Patti Page, with a renewed consciousness about animal welfare, paired with songwriter Chris Gantry and The HSUS to release "Do You See That Doggie in the Shelter". This song stands as a poignant reminder about the value of adoption and the countless shelter pets waiting for a loving home.
Patti once reflected, "The original song asked, 'How much is that doggie in the window?' Today, the cost isn't just monetary. It's the heart-wrenching toll on the mother dogs in the puppy mills supplying those pet store pups. That kind of suffering? It's an unbearable price."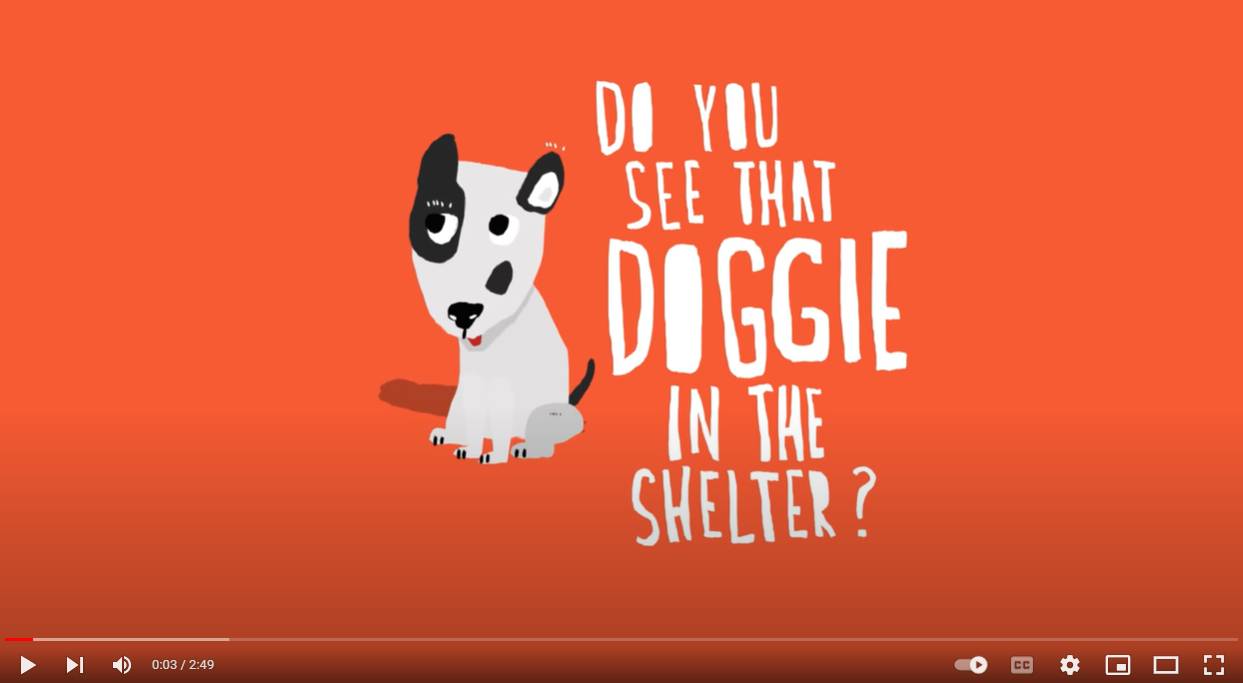 Although Patti left us in 2013, her legacy persists. The SPCA of Singapore crafted a heartwarming video set to her song and rebranded it "Do You See That Doggie in the Shelter?" If you haven't watched it, prepare yourself for a heartwarming fusion of smiles and tears.
Let's address the price of that pet store doggie: beyond the heartbreak of puppy mills, these puppies carry a hefty price tag, often reaching thousands of dollars. This lucrative industry perpetuates a cycle of animal exploitation and cruelty.
Contrastingly, shelter pets, radiating love and hope, often come with adoption fees well below $100, sometimes even waived entirely. Yet, some might balk at a $75 adoption fee for a shelter animal. But how can we truly put a price on the boundless joy, love, and loyalty they bring?
Let's dive into the figures: At the SPCA Albrecht Center, adoption fees typically range from $75 to $150. These fees cover a veterinary check-up, spay/neuter, vaccinations, deworming, and a microchip. Dogs receive heartworm tests and treatment if needed; cats undergo feline leukemia and FIV testing. The cumulative cost for these services ranges between $200-$800. Plus, consider the cost of their stay, including food, toys, lots of cat litter and in some cases, training to increase adoptability.
Despite the value packed into the modest adoption fees, it still seems steep for some. So, specials are offered like "Seniors for Seniors", BOGO kitten specials, and even events where every pet's adoption fee is completely waived. These initiatives aim to prioritize love over economics.
But remember, the real financial burden falls on the shelters. Adoption fees barely scratch the surface of operational costs. Most animal shelters rely on donations, fundraisers, and community support to continue their invaluable work.
Want to be part of this journey? Join us. Meet our "doggies (and kitties) in the window" at LetLoveLive.org or visit us at 199 Willow Run Rd, in Aiken SC. Adopt, donate, foster, volunteer, or just spread the word – every act of kindness makes a difference in their lives.🐾
Sarah Neikam is the SPCA Albrecht Center's Marketing Director and has been a staff member since 2012, serving first as Volunteer Coordinator, then Digital Media Manager and as Director of Operations & HR from 2018 until 2023 when she returned to her marketing role. Sarah earned her Certified Animal Welfare Administrator credential in January, 2022. She lives in Aiken with her husband Tom, their three adopted cats: Bastian, Luna & Grady, plus three former feral cats: Phoebe, Big Boy & Willow, who are happy to take advantage of the safety and consistent meals the Neikam home provides.