This is the impact
your support
enabled us to have last year.
We are delighted to featured some of our longer residents who need forever homes or foster homes. The adoption fee on featured pets are waived.
Lars is officially ready to find his human! He is a much happier pup who is eager for adventure, play, and cuddles. Over these past months, we've reached a point in training where I feel confident of what his specific needs are and that his progress is steady and consistent. The improvements he has made in the past 6 months have been tremendous and, with his set routine, he continues to show progress with each passing day. I can only imagine where he will be in the coming year.
Lars does have some specific adoption requirements so please contact us at [email protected] for more information.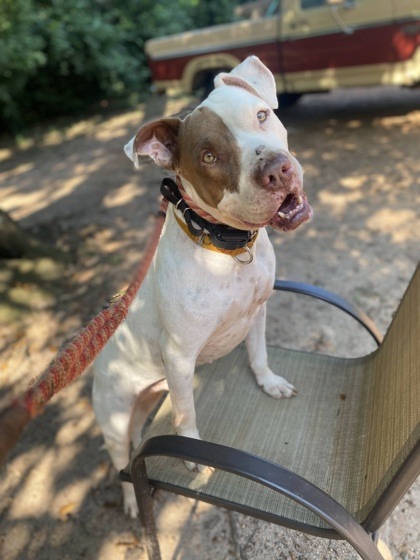 Fava is a handsome and playful, young male kitten available for adoption. He's ready for chill time at home or to attend a fancy event in his permanent tuxedo!
Fava was recently entered into The International Cat Association's (TICA) Cat Show in North Augusta, SC in the Shorthair Household Kitten category and placed 1st, 2nd, and 3rd with the various judges!
Don't miss out on your chance to adopt this adorable ribbon-winning kitten!
Specials & Up-Coming Events
We are closed the following holidays: New Year's Day, Labor Day, July 4th, Memorial Day, Thanksgiving Day, Christmas Day