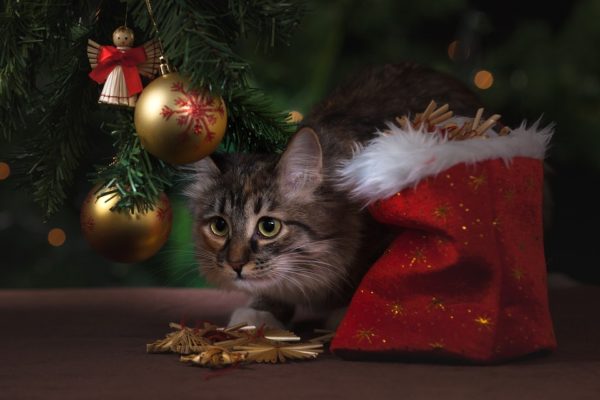 By: Sarah A. Neikam, Operations Manager
What do you think of, when considering the word "gift"? Perhaps a shiny, wrapped box with a neatly tied bow on top? Merriam-Webster defines the word gift as "something voluntarily transferred by one person to another without compensation". Not a very shiny definition, but you can't argue with Webster.
In a non-profit organization, such as the SPCA Albrecht Center, a gift can be many things, and the word "gift" is often applied to any transaction coming from a person or business to our organization.
Donations, adoption fees, registration fees, event tickets, veterinary services, retail purchases, sponsorships – all gifts. Gifts to the SPCA Albrecht Center and ultimately, gifts to the animals in our care.
With the gifting season now fully underway and with today being
"Giving Tuesday"
– an international movement to give back after the shopping days of Black Friday and Cyber Monday – I hope you will consider a gift for the animals when making your gifting lists. Here are some ways you can help:
Adopt. What's better than a purring kitty under your tree or a playful pup begging for holiday ham? Having them in your life year round. Meet our adoptable pets in person at 199 Willow Run Rd, Aiken SC, or see photos online at www.LetLoveLive.org/adopt. Every pet adopted opens space for one more to be rescued and have their own chance at adoption.
Shop. We operate two Thrift Shops in Aiken and each store is full of gently used or like-new items with very reasonable prices. Furniture, clothes, books, household items, jewelry and more, you're sure to find something for someone special on your shopping list, even if that someone special is you. Visit www.LetLoveLive.org/thriftshops for locations and hours.
Visit the vet. Bring your pet(s) to our Veterinary Care Center for spay/neuter, vaccinations, microchips, nail trims, dental cleanings, physical exams, flea/tick and heartworm prevention and more. Go to www.LetLoveLive.org/vet-care for hours and a list of services and prices.
Volunteer. A gift of your time and talent can be very valuable to our organization. Sign up to walk or train dogs, cuddle with cats, help with office work, event preparation or lend a hand in our thrift shops. Learn more and sign up at www.LetLoveLive.org/volunteer.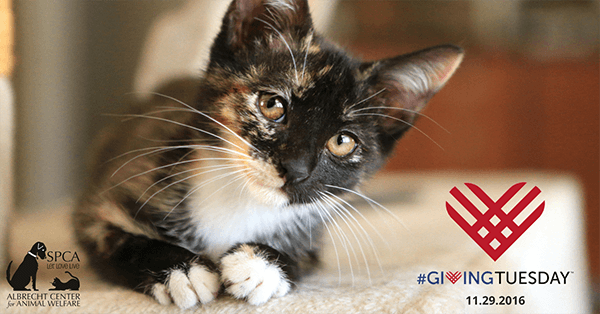 Donate.
Saving animals is highly rewarding but also very expensive. You can help with a one-time or monthly gift, or a donation in honor or memory of a beloved person or pet. You can visit us in person, donate over the phone, online or mail a check. Donations of items that we can use in the shelter are appreciated as well or you can donate items that we can resell in our thrift shops. You can even donate your car, boat or RV! Visit
www.LetLoveLive.org/donate
to see all the ways you can make a donation.
Prefer to stick with tradition and place a present under the tree? We have a beautifully decorated tree in our lobby just waiting to have some gifts placed underneath. Visit our shelter to pull a donation card from the tree that lists an item within your budget. Then bring that item back to be placed under the tree. You can be sure each gift will bring a smile to a pet in our care or to a person working for those pets.
Finally, consider a gift of your words. Tell your friends and family about the work we're doing and the services that we provide. Follow us on social media and share our posts and photos. Or, give us a call or drop us a line. We'd love to hear about your experience with us and if there's something we can do better, let us know.
Enjoy all the gifts the holiday season brings, whether they are given or received, and don't forget to tell Santa that our animals have been extra good this year.
Sarah Neikam is the Communications & Marketing Director for the SPCA Albrecht Center for Animal Welfare. She is an Aiken native and has been with the SPCA since 2012. Sarah lives in Graniteville with her husband, Tom, mother, Cheryl and three adopted cats: Bastian, Luna and Grady.
---
The SPCA Albrecht Center for Animal Welfare is a private, nonprofit, no kill animal shelter in Aiken, SC.  The SPCA also operates a local Thrift Store ("Where Shopping Saves Lives"),  a public, affordable Veterinary Care Center & a Dog Park.  It is our mission to improve the lives of companion animals by rehoming abused, abandoned, and neglected pets while fighting for their well-being through vigorous legislative efforts, humane education, and by offering affordable veterinary care for all.
WANT TO SUPPORT OUR HOMELESS ANIMALS?