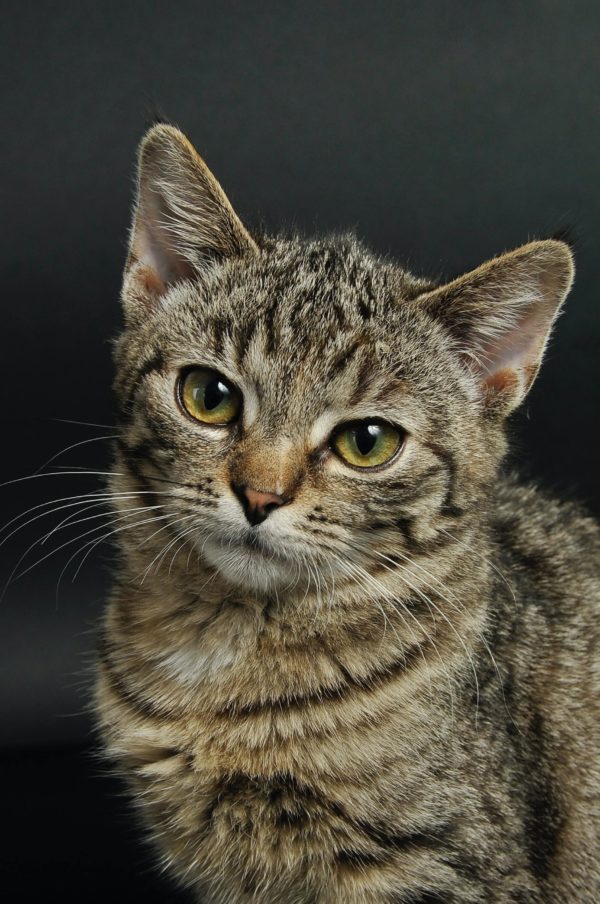 There is hardly anything more heartbreaking to a loving pet owner than discovering your companion has run away. The panic sets in: "Where are they?" "Will they come home?" "What if someone took them?" You call for them and drive around the neighborhood hoping for a sign, but they're nowhere to be found.
I am no stranger to this panic. My kitty, Anakin, used to do everything in his power to run outside as soon as the door opened, and he was successful a few times. Usually, and luckily, he'd make his way outside just to realize he wasn't ready for the 'outdoor life,' and come running back inside. However, one night, he made his escape despite my best efforts and was gone for nearly two days.
I was at a loss until the third morning when I heard meowing outside of my window from a hungry kitty – it was Anakin. I was lucky he returned on his own, but for many pet owners this isn't always the case. However, as pet owners, there is more we can do to ensure a quick and safe return of a lost companion.
The number-one way to nearly guarantee a quick return home is to make sure your pet is microchipped (with current information) and the ID on their collar is up-to-date, in case a Good Samaritan picks them up and takes them to a vet or shelter. A microchip does not track their location, as some think. Rather, a microchip is scannable by a vet or animal shelter and contains a unique ID number that can be used in a quick search with the microchip company for the owner's information.
You must make sure your pet's microchip is registered with your contact info, which only takes a few minutes by calling the microchip company – you should have received this information at the time of adoption if the adopted pet is already microchipped, or from the vet when you had your personal pet microchipped. Is your pet not yet chipped? This service is easily done at the SPCA Albrecht Center's Veterinary Care Center for just $25 during walk-in hours.
Once your pet goes missing, start the work of searching your home to make sure they are not hiding in an obscure area indoors or outdoors. If not, alert neighbors, animal control agencies, local shelters and veterinarians of your lost pet. Be sure to send a photo to your local shelters so they can keep an eye out for incoming strays fitting that description.
Creating a flyer with your companion's information and a recent photo and distributing it at this time is also helpful. These flyers can be circulated around town and on social media platforms. 'Aiken Pets Reunited' on Facebook does a wonderful job in reuniting lost pets with owners in the local area. At the SPCA Albrecht Center, we even have a 'Lost & Found' board that these flyers can be posted on. (PHOTO SOURCE)
In the digital age, there is a new website and free app that allows pet owners to upload their pet's photo and register them in a national database in case their pet ever becomes lost. It's called Finding Rover, and this new technology acts as a facial recognition for stray animals. Simply, if someone finds a stray, they can take a photo and upload it to Finding Rover and will be matched with lost animals in the surrounding area if their owners have also uploaded their photo.
An Aiken native and self-proclaimed cat lady, Claire Roberson is the SPCA Albrecht Center's Communications Director, working in marketing, grant writing and media correspondence. She attended College of Charleston, where she graduated with a degree in Nonprofit Business and interned with Charleston Animal Society, the leader in No-Kill South Carolina. When not working, you can find Claire hanging out with her 18-pound Maine Coon mix, Anakin.